An iconic space
The first Collider in Europe.
Dedicated to Positive Impact. MoHo HQ is a unique iconic venue mixing startups, corporates, students, researchers, artists, athletes and citizens to collaborate and co-design solutions for challenges of the 21st century.
7500m2 dedicated to build the future.
1500m2 totally free and open to any public.
Join us at MoHo HQ.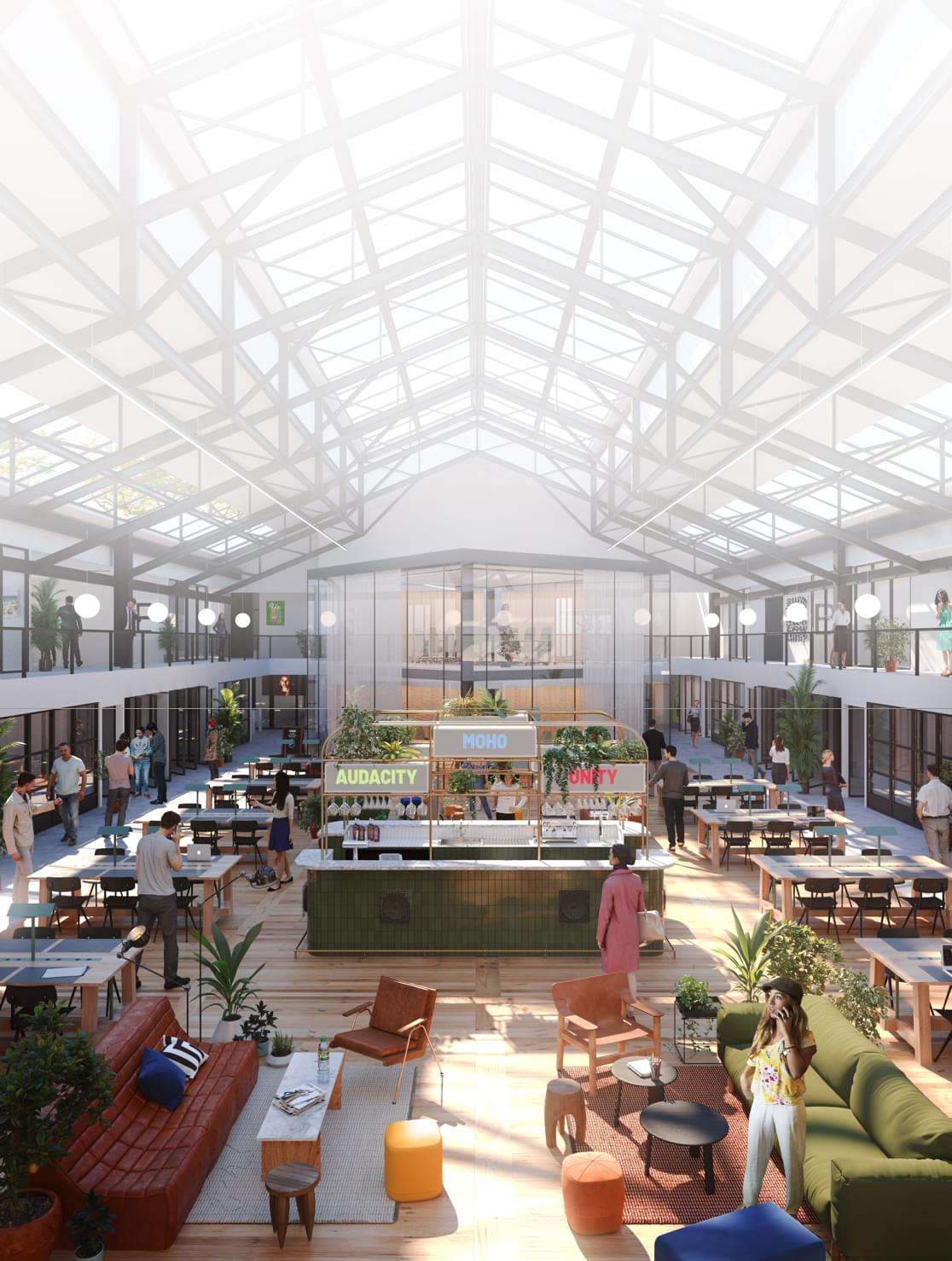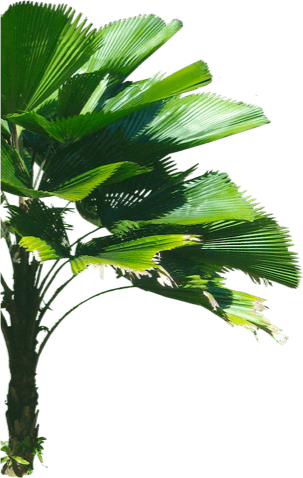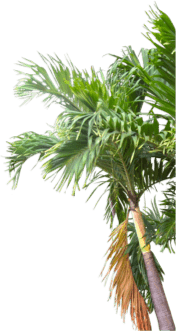 1500m2
free and open to all
Total capacity of
1499
persons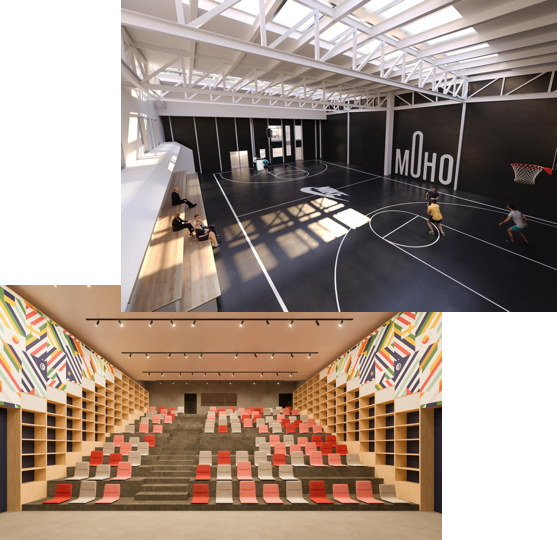 You will never want to go home again.
We want you to love this space so much that each time you are about to leave, you will want only one thing: come back.  That is why a group of passionated experts has been hand-picked to design the MoHo HQ. They are not only architects, interiors designers but also marketing gurus, entrepreneurs, researchers and students.  MoHo HQ is not only beautiful but also well-conceived to foster collaboration and inspiration  in the 50 offices, amphitheaters, creativity rooms, a real sports center, sauna, TV studio etc.
Beyond our HQ Flagship, MoHo is opening Embassies all over the world: San Francisco, Paris, HôChiMinh City  are already open.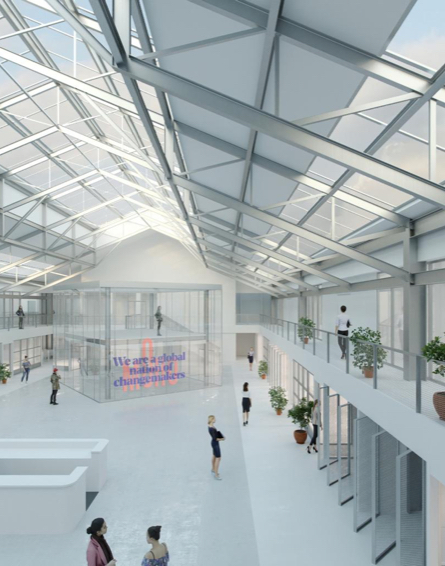 MoHo is the first Collider in Europe, located in the heart of Normandy. This 7.500m² disruptive and inspiring space hosts and mixes all year long a wide variety of actors: students, researchers, startups, employees of large corporates, NGOs, governments institutions.
We believe that the more you expose people to diversity and different point of view the more they are likely to be innovative and impactful.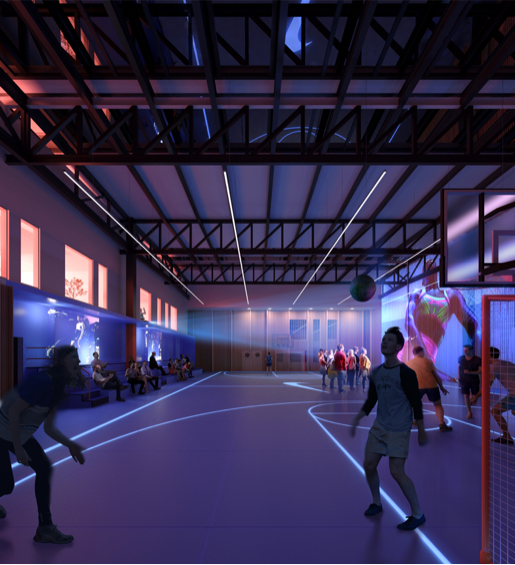 A free and open to public space
A unique area of 1,500m2 is available to all for free. You will get inspired, learn, share with others in this free coworking zone with restaurants, space for kids, a terrace with a garden etc. Many activities are offered by non profit associations around inclusion, digital and climate transition. You will meet in this area kids or teenagers learning about creativity, coding and impact, job seekers, seniors discovering digital etc.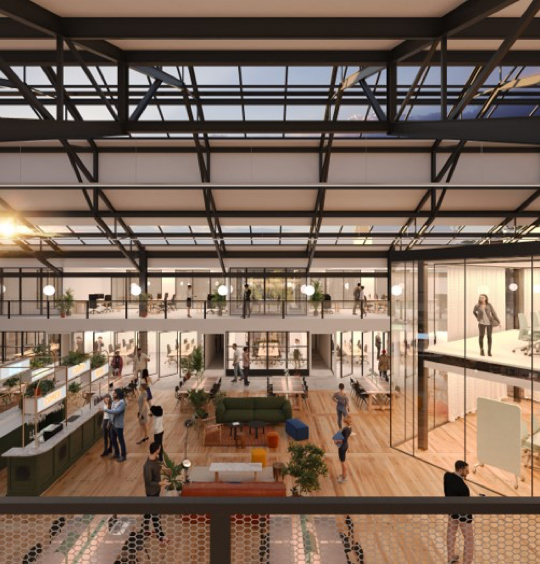 We picked a former car factory, built in the late 40s just after the D-Day of WW2 in Caen, the heart of Normandy. It has been designed as a real space of life that can host up to 1499 persons. Our 600 full-time residents can enjoy gardens, organic restaurants, conferences rooms, creativity rooms and more to work hard and have fun at the same time. Our goal has been to design the greatest experience you can imagine to foster collaboration, happiness and ability to disrupt and change the world.


Collider, WTH?
MoHo HQ goes beyond co-working spaces, incubators or startup accelerators by opening the first Collider in Europe. This game changing concept put collaboration and diversity of actors at the heart of the design of the Space. Enjoy more collaboration, engagement, innovation and impact.